Knockout Opportunity
FITNESS: Sale of UFC to WME/IMG may boost franchising.
Friday, July 29, 2016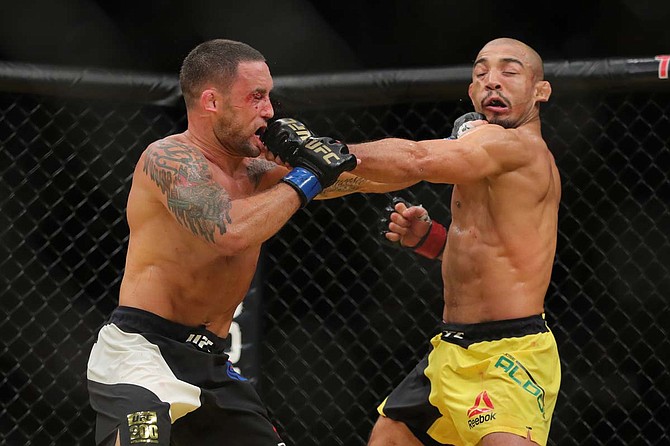 The $4 billion deal struck last month between Ultimate Fighting Championship and WME/IMG has the mixed-martial business' chain of branded gyms feeling it has another weapon in its arsenal.
UFC Gym, the Santa Ana-based operator and franchisor of the fitness centers, aims to nearly triple the more than 130 locations it already has in its corner by expanding franchising efforts over the next few years. Though the plans were in place before the deal with Beverly Hills' WME/IMG, the gym operator is confident the deal will help that push.
"It's an incredibly exciting time for the UFC brand and an equally exciting time for UFC Gym," said Brent Leffel, chief executive of UFC Gym, a joint venture of UFC and New Evolution Ventures. "I think the transaction will do nothing other than increase the visibility of UFC Gym and allow us to expand our footprint even further."
Leffel said attracting franchising commitments – from both existing franchisees and outside prospects – remains key in this stage of the gym's expansion effort.
"We're growing very rapidly in Southern California – and we have a large number of gyms in the region that are either under construction or expected to go into construction shortly," Leffel said, adding that he's not at liberty to announce specific locations.
The power of an expanding brand – and the backing of a new parent that is a leader in the sports marketing field – may help, but marketing gym franchises is far different than representing film talent or developing sports leagues.
"Franchising is a different animal," said Edward Kushell, president of Franchise Consulting Group based in Century City. "It's not just getting involved in the gymnasium business or the martial arts business – it's getting involved in the business of relationships."
Kushell said the high cost of franchises requires careful attention to the existing relationships between franchisees and franchisors. "The due diligence needs to happen before the acquisition," he said.
Prospective franchisees should have at least some comfort with the due diligence process: buying in requires a minimum of $350,000 in liquid assets and a net worth of $1 million. The cost to open a gym runs from awthe size of the venue.
Kushell said that when large investments similar to WME/IMG's UFC acquisition are made, private equity firms involved often amend the services provided to franchisees in order to recoup the investment by cutting costs.
For reprint and licensing requests for this article, CLICK HERE.
Prev Next