Surf Air Expands to Four New Cities, Adds Leisure Travel
Tuesday, April 14, 2015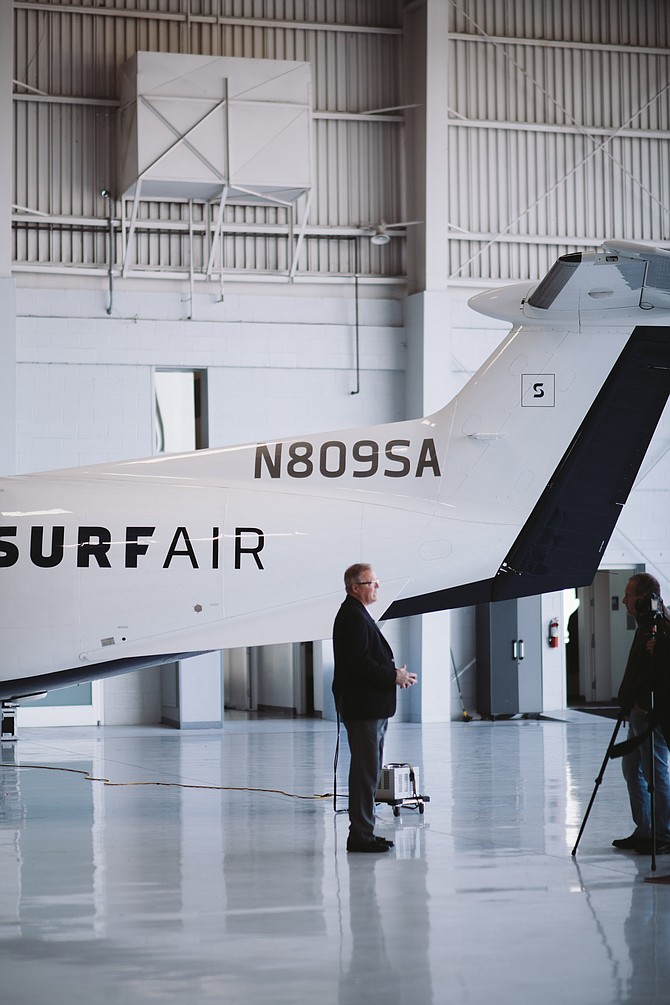 Citing growing capacity and demand, Surf Air is expanding to four more cities for business and leisure travel.
The subscription airline said it will begin flying to Santa Rosa, Monterey, Sacramento and Palm Springs in October. Surf Air expects those cities will be popular for leisure travel as well as business.
"We have the level of capacity where we can offer on the leisure side," said Chief Executive Jeff Potter.
Surf Air will grow its air fleet to 13 planes from the current eight by the end of the year, part of a long-term plan to grow to 65 planes by 2020.
Surf Air subscribers pay $1,750 a month for access to unlimited flights. Typical travelers have an annual income of $411,000, use the service for two round trips a month and are looking to save two hours on each trip, Potter said.
With more than 1,400 members, Potter said demand from the company's waiting list of 600 individuals directed the airline to its latest set of expansion cities.
Technology reporter Garrett Reim can be reached at greim@labusinessjournal.com. Follow him on Twitter @garrettreim for the latest in L.A. tech news.
For reprint and licensing requests for this article, CLICK HERE.