Internet Clicks With Low Rates
TAXES: Online business execs fear return of high levies in L.A.
Monday, September 1, 2014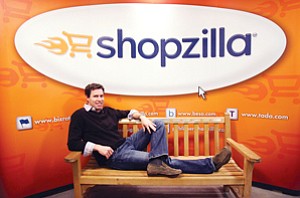 In what could be a revival of an old fight, local Internet companies are pushing L.A. city officials to extend the low business tax rate the city carved out for them four years ago.
The business tax rate for Internet businesses of $1.01 for each $1,000 in gross receipts is due to expire at the end of this year; Internet company executives want the city to extend this rate for at least another four years. Otherwise, many of the companies could see their tax rate shoot up five-fold to $5.07, prompting new warnings that businesses might move out of the city.
"If the city increased the tax rate to go from $1 to $5 per $1,000 of gross receipts – essentially eating away all profit – we would move to any one of the neighboring areas that are more business-friendly," said Blythe Holden, general counsel for West L.A.'s Shopzilla Inc., an Internet shopping firm headed by Chief Executive Bill Glass.
It was just such threats that five years ago prompted city officials to craft the tax category. At the time, the budget-strapped city had placed many Internet businesses in its highest business tax category ($5.07 per $1,000 in revenues), had reclassified others into that bracket and was threatening to reclassify even more. The Internet businesses objected, arguing the rate was excessive, especially for newer businesses that had yet to generate profits. Unlike an income tax, the gross receipts tax is taken "off the top" from revenues and is not based on profits.
LegalZoom.com Inc., an online legal documents company, decamped for Glendale, while Shopzilla was among dozens of other businesses threatening to leave until the taxes were lowered.
The special tax bracket was retroactive and crafted to last for five years (until the end of this year) and applied to "businesses providing online electronic applications or online search engines" as well as "data manipulation."
The City Council's budget and finance committee last week endorsed extending the low business tax rate for Internet companies for one year. It now goes to the full council.
Of course, this is taking place against a larger debate on whether to eliminate the business tax entirely, something that several local business groups have pushed for years. Los Angeles Mayor Eric Garcetti has repeatedly said he would like to see the tax eliminated, but in this year's budget, he only proposed lowering the top tax rate slightly, to $4.25 by 2018. That would reduce the city's tax revenue by up to $15 million a year; the hope is the lower tax rate would spur more businesses to form or move into the city to offset that loss. At this pace, eliminating the business tax would take years.
Prev Next