Caruso Affiliated Names GolinHarris Exec to Run Communications
Originally published March 26, 2014 at 3:33 p.m., updated April 1, 2014 at 2:58 p.m.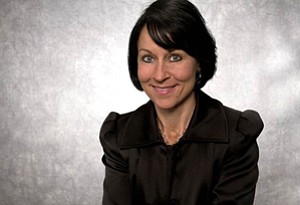 Caruso Affiliated has tapped Judy Johnson, Western Region president for communications firm GolinHarris, to head up its marketing and communications functions.
Founder Rick Caruso made the announcement Tuesday, saying the company realized about a year ago that it needed to create the position to help coordinate its marketing and public relations efforts.
"How you use marketing and public relations, the kind of events you have, what kind of customers who are coming on the property all has to be very strategic," he said. "By consolidating all of that, it gives us a lot more impact."
Johnson, who will assume the newly created position of chief marketing and communications officer, will report directly to Caruso. She starts April 14 and will have a team of about 20. Johnson will handle the company's marketing, public relations, strategic alliances and entertainment initiatives.