Biometric Devices Deliver Healthy Funding Round
HEALTH CARE: Scanners pull in $10.7 million for UCLA off-shoot company.
Monday, March 10, 2014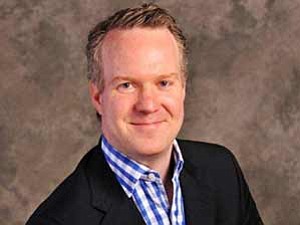 Chief Executive Barry Caldwell is ready.
"We now have hundreds of clinical papers and thousands of lenses implanted around the world with excellent clinical outcomes," he said. "So we feel confident we can answer the panel's questions."
The delay in approvals came as a result of problems that preceded Caldwell, who joined the company in 2007. Now, so much time has passed that Staar researchers have improved on the design of Toric ICL and other implantable products.
Staar is in discussions with FDA staff about U.S. approval of two new lenses using technology called CentraFlow, which last week were approved for sale in Japan and are on track for midyear approval in China, Caldwell said.
The CentraFlow lenses, first approved overseas two years ago, feature a small port in the center of the lens that allows fluid to flow more freely from the back of the eye to the front.
Caldwell doesn't believe expectations for a quick U.S. approval of CentraFlow lenses will significantly dampen sales for the older lens.
"Approval will still take some time, and there is so much pent-up demand," he said.
Regulatory Partnership
Simulations Plus Inc., which develops software used in pharmaceutical discovery and development, last week said that it had signed a five-year research collaboration agreement with the FDA involving test-tube experiments on drugs.
The Lancaster company and the agency will examine how lower-cost mathematical modeling can provide better information on how a drug acts in the body. Simulations Plus software simulates drug reactions. The company will provide licenses for the software and train FDA researchers on how to use it.
Staff reporter Deborah Crowe can be reached at dcrowe@labusinessjournal.com or at (323) 549-5225, ext. 232.
Prev Next