Film School
Tech firms show studios how to broaden audiences
Monday, June 16, 2014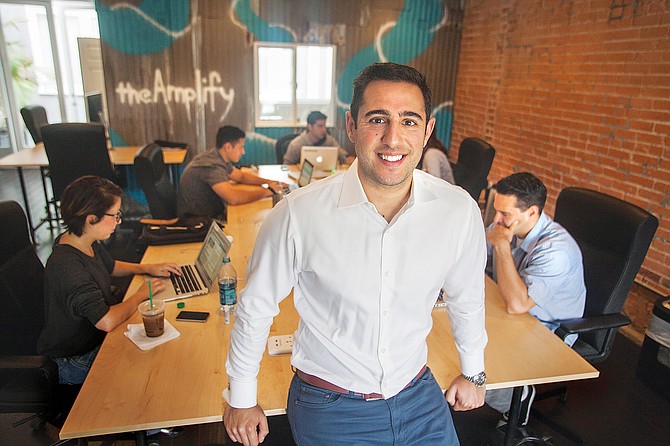 Where Epoxy is scouring the panoply of social media ventures on behalf of its clients, theAmplify takes a much narrower approach. Founder and Chief Executive Justin Rezvani is placing all his eggs in the Instagram basket, a move validated by research that showed the app's monthly audience of 200 million is more willing to engage with brands than people on Facebook and Twitter.
Nate Elliott, a marketing analyst at Forrester Research in New York, said in an April study that Instagram users were 58 times more prone to "like," comment on or share a brand's post on Instagram than were Facebook users, and 120 times more likely to interact with the post than Twitter users.
Facebook bought photo-sharing site Instagram for $1 billion in 2012. Since then, the platform has added a video-sharing feature.
"The types of users who use Instagram are the types of users that marketers want to reach," said Csathy.
Despite Instagram's huge advantage in terms of brand engagement, there's plenty of room for growth. Forrester found that a mere 4 percent of a brand's Instagram fans interact with its posts.
That's where companies like theAmplify come in.
"Market indicators said Instagram was our best route," Rezvani explained from the company's office in a newly renovated building on Washington Boulevard in Culver City.
Rezvani said he first wrote the algorithm that would form the foundation of his company on a mirror in his bedroom last year. His original intention was to figure out how to identify spam, or "fake" followers on Instagram, but a friend convinced him to add a component that tracked audience affinities in order to make the technology more commercially viable.
Rezvani and his 11-person team now use that algorithm, which they've dubbed "SharedRank," to help marketers connect with so-called "influencers," active Instagram users with about 50,000 followers. The marketers pay the influencers to post original content related to a promotional campaign.
Rezvani's algorithm bores down to the types of posts the influencer and their audience engage with on Instagram, such as comedy, travel or art.
Based on these affinities, as Rezvani calls them, theAmplify then acts as a creative agency to help the brand and influencer craft a highly targeted campaign aimed at audiences who share related interests.
Rezvani said he's working with Hollywood entertainment companies, though he declined to mention any names. Illinois DVD kiosk-maker Redbox was theAmplify's first client.
Rezvani said the company became profitable six weeks after its launch, at which point it was backed only by a small friends and family round. He declined to disclose revenue, but noted he is not looking for any outside investment because profit is growing quickly.