It's Up Stream At Beats Music
Entertainment: Startup service enters noisy marketplace.
Monday, January 20, 2014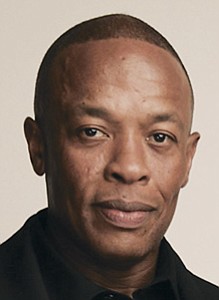 The company tipped its intentions to branch out from headphones and speakers with the purchase of Berkeley's Mog in 2012. The subscription music service has continued to operate independently of Beats Electronics, and the Beats Music unit has been spun off into a separate company.
Executive from both Beats Music and Beats Electronics would not comment on the roll out.
Cost issue
The balance between being artist-friendly and running a profitable business is delicate. Traditionally, royalty rates for so-called "non-interactive" streaming services such as Pandora, where you create genre stations but can't choose individual songs, is set by a federal copyright board.
But an on-demand service such as Spotify or Beats Music negotiates deals individually with the major labels. Beats did not reveal what its artist compensation rate would be, nor if that rate would be better than what's offered by Spotify.
One major challenge for these young services has been getting potential customers to unclasp their credit cards to pay for music. It's worked for movies: Netflix Inc. has been wildly successful charging customers $8 a month for access to a streaming library and DVD-by-mail service.
The lower margin business of digital music rentals has been tougher. Privco, which estimates financials of private companies, projects that Spotify did break into profit in 2012, but its acquisition costs have also gone up. According to the recent estimates, Spotify has 6 million subscribers in the United States.
The more troubling competition may come from tech giants such and Apple and Google, which are vast enough to run music services at a loss without worrying about the bottom line.
"Those companies are the most dangerous because they don't need to make money from music in order to consider their music efforts a success," said James McQuivey, an analyst with Forrester Research in New York. "Amazon has already shown with its video service that it doesn't think of streaming video as a product at all, but a benefit tied to being a customer of Prime shipping."
Success for Beats may come not through direct competition at all, but a carrier deal the company struck with AT&T Inc.
For $14.99 a month, AT&T wireless customers can get access to Beats Music for up to five people on their account. That deal, in some ways, mirrors a cable carrier arrangement where subscribers pay a few more dollars a month for access to premium channels like HBO.
It's a reframing of the service from just another monthly charge to an added package that parents can purchase for kids on their plans. NPD analyst Crupnick argued that in an era where young music listeners haven't fully embraced the idea of paying for legal music, this kind of a partnership is sound logic.
"My mobile bill is already over $300 a month," Crupnick said. "To add $15 extra have quality legal music doesn't seem that bad."
Prev Next