It's Up Stream At Beats Music
Entertainment: Startup service enters noisy marketplace.
Monday, January 20, 2014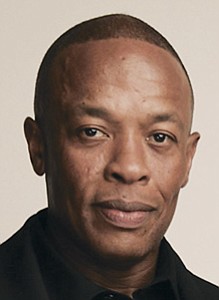 "One challenge is getting people to know who you are. Even a category winner like Spotify is unknown by most music listeners," said Russ Crupnick, a senior analyst at New York's NPD Group. "Between Dr. Dre and Jimmy Iovine and the headphones, they have some advantages over who came before."
Indeed, Beats may be untested but competitors are already starting to worry. In the days leading to the launch, Spotify nixed the time limit cap for on-demand streaming through its web player; Rdio soon followed suit.
Background music
As a way to differentiate itself from the pack of streaming services, Beats has been touting its industry cred. It has tapped Nine Inch Nails front man Trent Reznor to serve as the company's chief creative officer, and other artists will be contributing playlists on a regular basis.
These mixes as well as other personalization features are designed to give a personal connection with artists, as opposed to the cold, unfeeling algorithms from services such as Pandora.
"Beats Music is based on the belief that all music has value and this concept was instilled in every step of its development," Reznor said in the release announcing the launch.
But brand awareness and music industry cred can't solve the problem of high costs. Music streaming is a low-margin business that requires companies to shell out big bucks to the publishers in order to access their libraries. It's a burden that has kept Pandora routinely posting unprofitable quarters, while Spotify, according to one report, has lost $200 million since 2009.
Publishers remain fiercely protective of the dwindling cash in the music business and they already feel once-burned by tech.
"They lost the first round with Napster and the sharing services, so they're afraid of giving it up so easily again," said Sameet Sinha, an analyst at the San Francisco office of B. Riley & Co. "Media companies are going to get theirpound of flesh no matter who's asking."
To counter that, Beats has positioned itself as a close friend to the music industry, propped up by friendly faces. But that image is at odds with its deep connection to the consumer tech world.
The company was launched in 2008 as a joint venture between Dre, Iovine and Monster Cable Products Inc., a manufacturer of high-end audio/visual components in Brisbane in the Bay Area.
In 2011, Taiwan smartphone maker HTC Corp. invested $300 million in the business, becoming the majority stakeholder. Monster ended its partnership the next year, and Beats has since repurchased all of HTC's shares. It's in the process of moving into new headquarters in Culver City.