L.A. Tech Views New Rule as Cool
INVESTMENT: Solicitation change could jolt startup scene.
Monday, September 30, 2013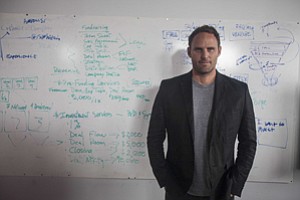 Individual angel investors seem less concerned about the stricter rules. Prolific local investor Paige Craig, for example, said he'll continue to attend public demo days.
"Now that investing is becoming a more public activity, I expect we'll see greater attendance," he wrote in an email.
'American dream'
Barnett's Crowdfunder isn't the only company that expects to see more business as a result of the regulatory change. Beverly Hills' Realty Mogul, an online platform for real estate investments, also sees relaxed investment regulations as promising.
"Any loosening of the regulations that have been in place for 80 years is a good sign for our business," said Justin Hughes, Realty Mogul co-founder and Chief operating officer. "Just the idea that these changes are creating openness and relaxation of regulations, that's a positive."
For these companies, lifting the ban on general solicitation is just the beginning. Eventually, Joe Shmoe could use Crowdfunder to invest in his local coffee shop or Realty Mogul to help fund a nearby apartment building.
But Crowdfunder and Realty Mogul won't be allowed to broker those types of deals until the SEC lowers the barrier for accredited investors. That's scheduled for next year, and will allow just about anyone to participate in equity crowdfunding.
Investor Craig said it's all part of a changing investment landscape.
"As an entrepreneur from humble beginnings and an angel investor, I want the public participating in the next wave of innovation," he said. "Owning a house used to be the American dream – now it's owning a company. These new rules make it possible."
Prev Next