OpenX Names President
Monday, September 23, 2013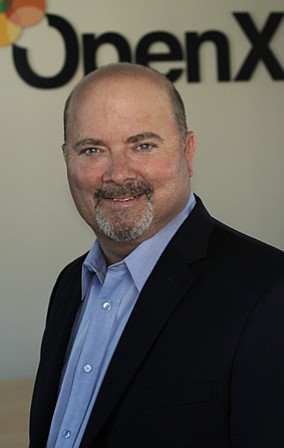 Pasadena ad tech company OpenX has about tripled in size in the last two years. And now the company is changing its executive structure to reflect its growth.
OpenX announced Monday morning that it has named John Gentry as president. He will take over operational responsibility for the company and oversee its business, engineering and product teams. Gentry is the company's first president.
Chief Executive Tim Cadogan will continue to oversee OpenX's long-term strategy and its finance, legal and communication teams.
"As you become bigger, it becomes important to become a little bit more precise," Cadogan told the Business Journal. "But in order to get ourselves to the next stage, we need to be increasingly tight and rigorous in how we operate. John brings our discipline."
Gentry was previously president at West Hollywood video ad tech firm Spot Runner. He also worked as chief revenue officer at Pasadena's Green Dot.
Cadogan and Gentry previously worked together at ad tech pioneer Overture Services Inc. Gentry has been acting as an OpenX advisor for the last year.
"It really worked out to be a great prelude to taking on the full time job," Gentry said of advising the company. "When you come into a tech company that's high growth, at best you maybe only 50 or 70 percent of the business. I've had the chance to see everything."
OpenX has grown to more than 300 employees in Pasadena, New York and London. Cadogan said revenue surpassed $150 million last year.
A story in the Sept. 23 issue of the Business Journal covered OpenX's system that monitors traffic quality in its ad exchange.