Firm Puts Money on Poor People
FINANCING: Core looks to cut into lines at payday lenders.
Monday, September 23, 2013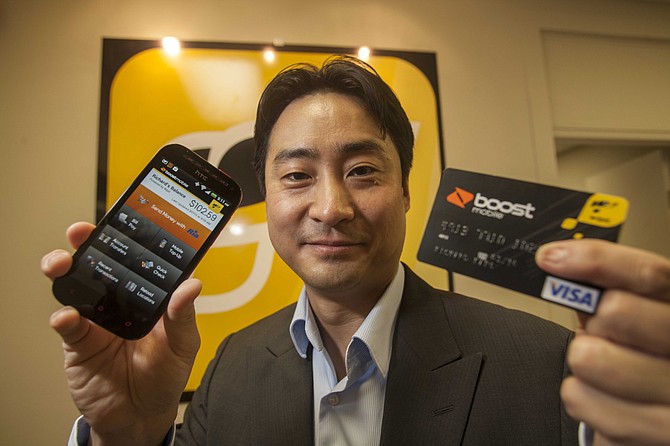 "Taking anything out of retail and going online or mobile is supposed to come with cost savings," he said. "We don't pay for electricity; we don't pay for all the people, the location, etc. It's all the value propositions of the Internet."
'Prepaid town'
Other companies that serve underbanked customers often use prepaid debit cards to connect consumers to their money. The cards have proved to be a vital product, giving people without bank accounts or credit cards access to online payments while giving tech companies access to customers who would otherwise rely on cash and on brick-and-mortar businesses.
Prepaid cards are part of why Los Angeles is home to so many of the companies on Core's radar. The prepaid debit card was essentially invented by Steven Streit, chief executive of Green Dot, and executives and employees who have left that company over the years have gone on to found various financial technology firms of their own.
"It makes sense that if you started at Green Dot and wanted to break off, you'd stay around here," Streit said. "In the same way Nashville's a music town, I guess L.A.'s a prepaid town."
Wipit's chief operating officer, John Janes, is a Green Dot alumnus; so are Matthew Goldman, founder of Pasadena's Wallaby Financial Inc., which helps consumers boost their credit card rewards; Ted Tekippe, chief executive of Pasadena merchant services tech firm DoubleBeam Inc.; and Ben Katz, founder of Santa Monica prepaid card issuer Card Corp.
Wonga.com, a London online payday lender, is also setting up shop in Los Angeles and has hired Green Dot alumni to run U.S. operations.
Core isn't necessarily interested in investing in those firms, but the number of local tech companies working on consumer financial tools helped draw Schütte to the West Coast.
In New York, he said that financial technology companies were almost exclusively focused on equity markets and corporate finance, not on consumer services.
Once he opted to leave New York, Schütte said he chose Los Angeles over the Bay Area partly because there are fewer venture capital firms here.
Local tech companies have lamented the relative lack of venture capital in the area, which makes Schütte's arrival noteworthy.
"Los Angeles has only maybe two or three tier-A venture capital firms," said Card Corp.'s Katz. "Having one more person who's a specialist in my industry move here is pretty amazing."
Because there are fewer venture firms here, Schütte said there's less competition and potentially lower valuations for companies he funds. He hopes that will help Core maximize its returns.
He said investors usually assume – often correctly – that an impact investment firm will post lackluster returns, favoring social benefit over profit. But with Core, he's out to prove that he can improve people's lives at full market value.
"When people hear we're impact oriented, the assumption is there's a do-good discount," he said. "I hope our contribution to impact investing is to make a lot of money. As crass as that sounds, I think that's the best thing we could do to advance that industry."
Prev Next