FINANCING: CORE LOOKS TO CUT INTO LINES AT PAYDAY LENDERS.
Firm Puts Money on Poor People
Monday, September 23, 2013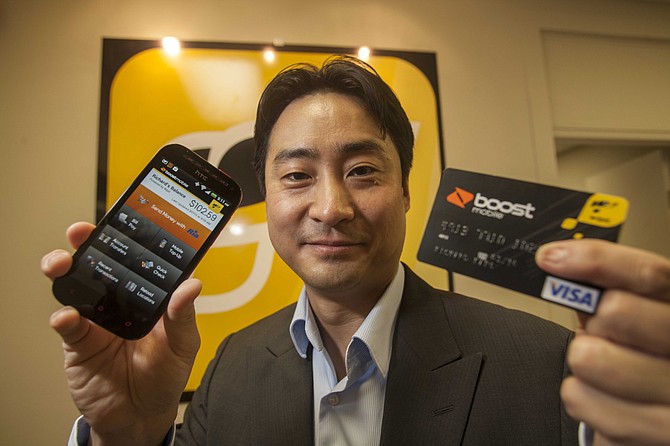 He founded Core in 2010 with the goal of making life more affordable for millions of Americans who use check cashers and payday lenders. Many don't have bank accounts; others do but might still use such services if, for instance, they need cash quickly and can't wait a day or two for a deposited check to clear.
These unbanked and underbanked consumers pay fees to have checks cashed and buy money orders to pay bills. If they can borrow money, they pay high interest rates because they often lack a typical credit history.
All those fees and interest added up to $78 billion in 2011, according to a report from CFSI and Morgan Stanley. Spread across an estimated 68 million underbanked consumers, that's more than $1,000 per person.
"It's expensive to be poor," said Schütte, a rail-thin, half-Iranian Dutchman educated in the United States who says he has the zeal of a convert when it comes to capitalism.
"If we had our druthers, we'd take that $78 billion down to more like $40 billion or $50 billion and be marginally more profitable at the same time," he said.
Core has invested in companies that offer new data-intensive ways to judge a potential borrower's credit risk, potentially opening up lower-cost lending to consumers without typical credit histories. It's also put money into companies that make services more efficient and, therefore, cheaper.
Check-cashing, Schütte said, is a prime example of a service that costs a lot because of inefficiency.
A local check-cashing shop has to lease a storefront, hire employees and cover losses from any bad checks it accepts. That helps explain why it can cost as much as 3 percent of face value to cash a payroll check and more than 10 percent to cash a personal check.
Among its other services, Wipit, the company Core funded this month, offers check-cashing for a flat fee of $4 for any check of up to $2,000.
Customers make deposits by taking pictures of their checks with a smartphone and can access their money right away – no waiting for a check to clear. Money is deposited into an account linked to a prepaid debit card and to a smartphone app that customers can use to pay bills, send money overseas and transfer money to other people.
The company doesn't need storefronts or employees to accept checks, and it uses risk-modeling programs that Wipit's Kang said keep losses on bad checks lower than at retail check cashers.