Ticket Startup Scores $10 Million More
Tuesday, September 10, 2013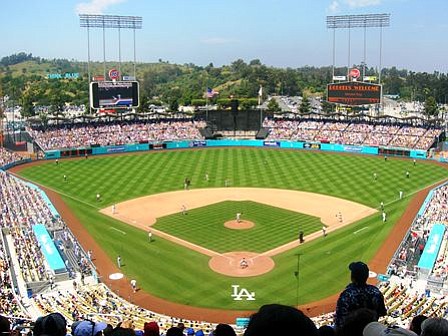 Hollywood startup ScoreBig has raised an additional $10 million to continue providing discounted admission to live entertainment events.
The company announced Tuesday that the the money comes from Checketts Partners Investment Fund, a New York partnership run by longtime sports executive David Checketts. Existing investors Bain Capital Ventures and U.S. Venture Partners also contributed. The investments were the first close of an ongoing series C round for ScoreBig, which has now raised a total of more than $30 million.
ScoreBig Chief Executive Adam Kanner said the company was looking for an investor with connections to the live entertainment world and found the right partner in Checketts.
"We have a couple blue chip venture investors," he said. "But we really were looking to bring on some investors that could continue to help with the big problem that venues face: filling seats."
The company has also announced that it has tapped former Ticketmaster executive David Goldberg as its chief strategy officer. Goldberg has been a ScoreBig advisor.
A former NBA executive, Kanner co-founded ScoreBig in 2009 to provide a low-cost ticketing option to sports fans and theater goers.
ScoreBig partners with event companies to sell unsold tickets for games, concerts and shows. It works similar to Priceline by asking customers to indicate how much they are willing to pay for, say, a Dodgers game. Using a series of algorithms, the website automatically accepts or declines the offer.
As the home of event goliath Ticketmaster, Los Angeles has become a hub for startups looking to simplify the ticketing process for venues and lower prices for consumers. Other startups in the area include ticketing platform Ticketmob and live events deal site Crowd Seats.

Kanner said the 65-person company has spent the last four years building up its database. Today ScoreBig is available nationally and has about 1 million tickets for sale.
The company will use the funding to increase ScoreBig's marketing and advertising to now focus on growing the company's customer base.
"It's safe to assume that the majority of capital that's being raised at this point is about telling people who ScoreBig is and why we exist," he said. "We've been spending the last four years really focused on the inventory and the relationships with the industry, now it's time to turn to the other side."