Short Sales
Collab sees money in six-second videos
Monday, September 2, 2013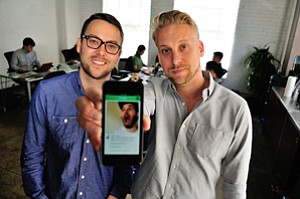 Furlan, who's parlayed her Vine success into scoring representation by Century City talent agency ICM Partners, said she's dabbled in longer Web videos. But it isn't the same thing.
"Switching to YouTube has been difficult," she said. "I've been living in the six-second world, but my agent told me, 'You need to make longer videos,' so I'm trying that."
Collab's bet that making Vines can be a full-time job for top talent has mixed results at the moment. James said that in the last month or so he's been able to live entirely off Vine-related income. Furlan, for all her millions of followers, said she still relies on her family for money. (James McFadden assured her that's soon to change.)
And what if another video format, with a new crop of stars comes along? Over the summer, photo app Instagram unveiled its own take on the short-form sharable video. There were some initial fears that Instagram, which is owed by Facebook Inc., would take over videos the way it has pictures. So far, Vine's growth appears to be unaffected.
Tyler McFadden remains unfazed. Instagram Video, at a Terrence Malick-like 15 seconds a clip, is a whole different ball game.
"Some of our Vine creators were playing around with Instagram and found themselves with a little bit of extra time," Tyler McFadden said. "They got their video in at six seconds, and were like, 'What do I do with these nine extra seconds?' "
Prev Next