Floral Startup Looks to Bloom With Seed Investment
Thursday, October 24, 2013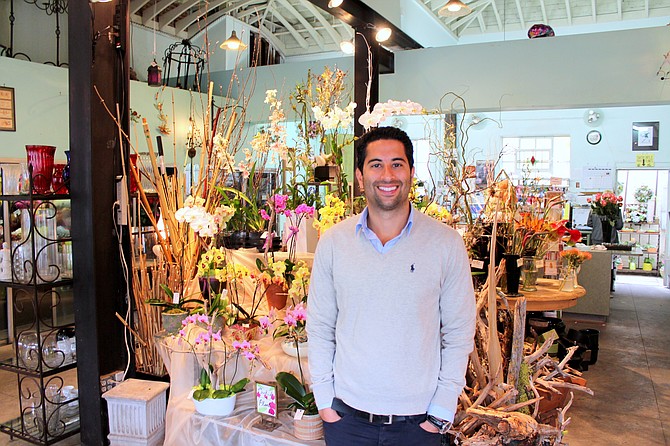 A Santa Monica marketplace for local florists is looking to grow with an infusion of cash from some big names in technology.
BloomNation announced Thursday that it has raised $1.65 million from Menlo Park's Andreessen Horowitz, Boston's Spark Capital, San Francisco's CrunchFund and Santa Monica's MuckerLab.
This is the first time that the two-year-old company, a member of MuckerLab's current class of startups, has taken outside investments and the cash will help it develop technology and double its current team of five.
BloomNation has created an Etsy-like marketplace for florists to sell their bouquets. The startup currently works with more than 2,000 local florists.
A customer looking to send flowers can search BloomNation's website for shops in the appropriate area, view the profile of the local florists and check out photos of actual flower arrangements.
BloomNation handles the transaction and credit card processing for the florist, who can then contact the buyer before it is delivered. The company takes a 10 percent cut of every sale.
"This platform allows consumers to discover not only flower shops but floral designers that have never had an outlet," said BloomNation Chief Executive Farbod Shoraka. "You couldn't find them before because they weren't on 1-800-Flowers or didn't have a website. Now people who work out of studios or hobbyists are becoming full-time business owners."
BloomNation also announced Thursday the launch of its Florist Business Center, a platform that helps shops create their own websites and online stores and provides social media, marketing and analytics tools. It also has a feature called BloomSnap that gives florists the technology to send a photo of the bouquet to the customer before it is delivered.
The Florist Business Center is free for shops to use, but BloomNation charges 10 percent of every order processed through its technology.
Shoraka was an analyst with Wedbush Securities in 2011 when he saw that his aunt, a florist in Irvine, was struggling to find returning customers when she used large lead generation services such as 1-800-Flowers and FTD.
So he left his job and co-founded BloomNation.
"A lot of people don't realize that when they place an order to lead gen sites, a lot of money is taken off the top and the florists don't get brand recognition or repeat customers," Shoraka said. "The florists don't have an incentive to do a good job. It caused a huge lack of quality control."
Los Angeles is home to two of the largest online flower services in the country. Teleflora is owned by billionaire couple Stewart and Lynda Resnick and FTD is a subsidiary of Woodland Hills' United Online.
Now, it appears a market of competitors is growing in the region. In addition to BloomNation, Venice startup the Bouqs also recently launched out of accelerator Amplify to provide an alternative flower delivery service.

The space appears to be popular with investors. The Bouqs raised $1.1 million in seed funding over the summer.
Andrew Parker principal at BloomNation investor Spark Capital, said he was drawn to the company because it is looking to reinvent an industry that's seen little change.
"At Spark Capital, we look to invest in companies operating in marketplace industries that have an outstanding potential for growth," he said in a release. "BloomNation is disrupting the online floral business by solving the problems of today's local florists as well as consumers' poor experiences with ordering flowers online."