Ad Maker Turns To Crowdsourcing
ADVERTISING: Tongal takes on traditional agency model.
Monday, November 11, 2013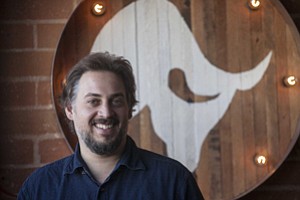 The appeal, DeJulio said, comes down to a simple bargain.
Take the Speed Stick commercial. It was a straightforward, 30-second spot that showed an attractive woman at a Laundromat catching a man taking her clothes out of the dryer. She confronts him and the man nimbly explains that he only removed her clothes to fold them. Quick cut to Speed Stick's tagline and Twitter hashtag "HandleIt."
It wasn't one of the biggest hits from the crop of this year's Super Bowl ads, Actually, it didn't even place first in the original competition sponsored by Speed Stick's parent, Colgate-Palmolive Co. But an annual review by the business school at Northwestern University ranked it among the more effective spots. And costing $17,000, it was cheap.
"Some commercials had budgets that were literally 100 times bigger," DeJulio said. "If an advertiser needs stuff for social and digital, it's hard to get it done faster than we can. And at scale."
Consistency questioned
To some career ad agency professionals, this latest creative model feels misguided. The industry has already fallen from the glory days of 60-second ads to 30-second spots and now to quick-hit online videos. Purists argue that it's one thing to make a hit video, but a scattershot approach will ultimately hurt a brand.
"That's short-term thinking," said Howie Cohen, chief creative executive at Santa Monica's Phelps agency, which has done spots for Panasonic and Whole Foods, among others. "This piecemeal thing is what we have to be most concerned about; it's important all messages are consistent with the brand's tone."
DeJulio said he's heard all the complaints and countered that it's not a mutually exclusive proposition. He's been happy to work alongside ad agencies in the past.
"You either love us or you hate us," he said. "The smart agencies will see it as a tool."
The Tongal co-founders have a deep background in Hollywood, which informs much of the company's strategy. DeJulio worked for a time as a creative executive for filmmaker Robert Evans, and started Tongal in 2008 with Mark Burrell and Rob Salvatore with the idea of crowdsourcing screenplays to pitch to studios.
The turn came when DeJulio and his partners realized that so much of content nowadays is underwritten by brands. An online community of professional creators could be repurposed to produce content for someone who's guaranteed to fund it.
Tongal has ramped up its output in the past few years, and in January raised a $15 million A round from private equity firm Insight Venture Partners. It now has 40 employees, most working from a Santa Monica office off Main Street. Though the company isn't profitable yet, DeJulio puts this years' revenue in the tens of millions.