Demand Unveils Name of Domain Business
Tuesday, November 5, 2013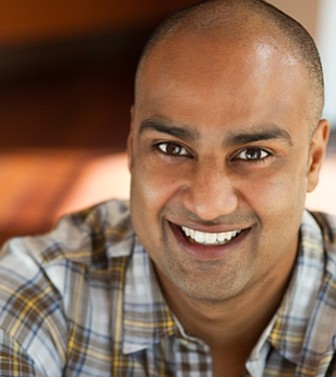 Demand Media Inc. has moved one step closer to spinning off its domain services business with the announcement Tuesday that it has given a name to the future public company and appointed a chief executive.
The domain business will be called Rightside Group Ltd. and will be led by Taryn Naidu, who is currently executive vice president of domain services for the Santa Monica media company.
David Panos, executive vice president of emerging markets at Demand, will become chairman of Rightside. Other Demand executives who will move to Rightside include Rick Danis, who will become general counsel, and Wayne MacLaurin, who will become chief technology officer.
Rightside will be based out of Kirkland, Wash., the current home of Demand's registrar business eNom, and will have about 300 employees, said Shawn Colo, interim chief executive.
The name Rightside refers to top-level domains – the "com" or "org" at the end of a Web address – that appear to the "right side" of the dot, Colo told the Business Journal.
"That name just kind of jumped off the page for all of us," he said.
Rightside, which will also have offices in Denver and Dublin, will consist of domain marketplace eNom, registrar Name.com, registry UnitedTLD and auctioneer NameJet. The company will give special focus to providing newly available suffixes, such as "dot ninja" or "dot dance."
Colo, who will join Righside's board, said the split will allow Demand and Rightside to focus on its core businesses.
"It's nice to have a tighter focus," he said. "Each company has really exciting growth opportunities in front of it."
Demand has previously said the spin off could happen by early next year. Colo said the company will discuss the split more in depth during its earnings call on Thursday. But he noted that the company needs to hire a chief financial officer and complete some paperwork before the split will be finalized.
Shares of Demand closed up 4 cents, or less than 1 percent, to $5.10 on the Nasdaq.