Fit and Set to Split
INTERNET: Earnings rise as Demand prepares to divide business units.
Monday, May 13, 2013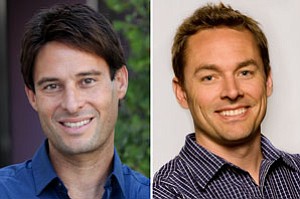 "The gTLD opportunity is what will tip the scales (for eNom)," said Sameet Sinha, an analyst at the San Francisco office of B. Riley and Co. "It was a sleepy little business for a while and now all of a sudden the business could be at an inflection point."
Sinha maintained his "buy" rating for the stock, setting a price target of $13.
Other strategies
While domain registration is poised to transform significantly later this year, the publishing arm, which still accounts for almost two-thirds of Demand's revenue, is also seeing big changes.
Demand had traditionally generated sales by charging for advertising on its network of Web properties. Sites such as how-to service eHow.com and lifestyle brand Livestrong.com are still seeing increases in traffic. During the first quarter, total page views of Demand properties increased 20 percent from the year earlier, reaching 3.8 billion.
But the cost of acquiring this traffic and the ongoing fear that Google Inc. could once again derank Demand's pages (as it did in early 2011) has caused the company to explore other strategies.
To that end, Demand in March acquired Creativebug, a do-it-yourself crafting site, marking the company's first foray into paid content. Rather than the mass-produced – and often criticized – content that has been Demand's trademark, videos and articles on Creativebug are made strictly by professionals in the field and largely available to paid subscribers.
Demand is also expanding the premium subscription effort into the Livestrong brand, with a series of high intensity workout videos.
In an interview with the Business Journal prior to the earnings call, Dan Brian, who heads up Demand's content initiatives as executive vice president of media, said the premium services aren't a sign the company isn't about to abandon its freelance model of yore.
"This is really more a signal of getting into a new business model and reinforcing our belief in high-quality content," Brian said.
Needham analyst Martin pointed out that many Internet companies are exploring subscription model options at the moment. YouTube Inc., long the paragon of free video sharing, last week announced a subscription option for certain channels. To Martin, it's the reality of an online environment where ad rates are in flux and any new revenue streams are welcome.
"There's a race to the bottom for ad rates, so these kinds of moves are a good experiment," she said. "Internet companies are always iterative. What they don't do is build a business model and just stick with the plan."
Prev Next