Demand Exec Talks Creativebug
Wednesday, March 20, 2013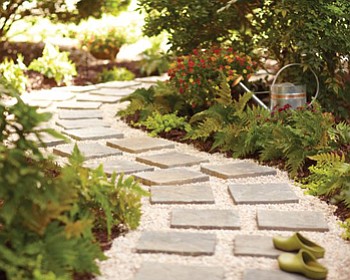 Demand Media's acquisition of Creativebug Tuesday marked the debut of a new arm of the online media company – paid instructional content. And according to the Santa Monica firm's head of content, more is to come.
Dan Brian, Demand's executive vice president, said the company views Creativebug and the crafting space it occupies as an add-on feature to Demand's existing ad-supported eHow site.
And while Creativebug's roster of expert teachers is certainly a step above eHow's offerings, Demand does not plan on replacing the ad-supported model with paid content.
"Offering the two alongside each other is really part of building loyalty and connection with the user," Brian said. "We're really going into this new market with eyes wide open and something that's complementary."
He played up the deep well of expertise that Creativebug has amassed, and the lengths the site has gone to source top talent in the crafting world. The teaching staff includes people such as Natalie Chanin, founder of fashion house Alabama Chanin, and whose designs have been featured in a number of high profile publications.
Brian also batted away any suggestion that Demand was going to move into the tech-centric paid content space. It's one currently dominated by Ojai's Lynda.com, recipient of a $103 million investment earlier this year.
"We've looked Lynda.com as inspiration for that business model, but I don't know if we're going to be necessarily competitors with them."
He did, however, leave the door open for future acquisitions of paid content sites outside of crafting, though not in the immediate future.
And, as is the rule for all conversations about Demand Media, Brian defended the company's existing oeuvre of freelance articles. Though eHow and other Demand properties are still suffering the loss in traffic after Google lowered their rankings early last year, he insisted that Demand's interest in paid instructional sites is not an attempt to rebrand a company that's often slammed for being a content farm.
"We've made great strides and we do believe we make high quality content," Brian said. "This is really more a signal of getting into a new business model and reinforcing our belief in high-quality content."