Snapchat Raises $60 Million to Grow Staff, Monetize
Monday, June 24, 2013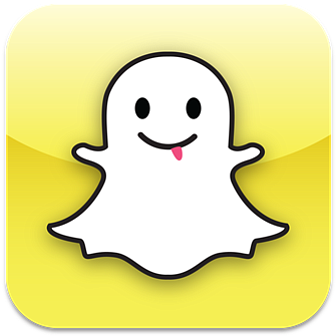 Snapchat Inc., the Venice company that makes the almost unimaginably popular eponymous messaging app, has closed another venture capital round.
The investment – a series B – is worth $60 million according to a filing with the Securities and Exchange Commission, and the two-year-old company now carries a reported value of $800 million. Menlo Park's Institutional Venture Partners (IVP) led the round, which brings the company's total haul to $74 million.
Snapchat allows iPhone and Android users to send out photos and videos that self-delete within 10 seconds of viewing. Its popularity has been driven by a young audience that has latched onto this vanishing feature as an alternative to the permanence of posts on other social networks.
With the new money, Snapchat has catapulted itself beyond just a highly engaging app and into a company that wears the burdens of a big business. As the volume of disappearing messages balloons to 200 million a day, questions about how it will turn that traffic into money have graduated from subtext into text.
In an interview with tech website All Things Digital, Evan Spiegel, Snapchat's co-founder and chief executive, said the new investments will allow the company to bring in a larger workforce and strengthen its hardware.
"This is almost all about scaling for us," Spiegel told All Things Digital. "We're using the money mostly for server builds and hiring purposes."
Interestingly, Spiegel noted that the 17-person company was not in the process of hiring a massive sales team, as had been rumored by other tech news sites. But on the topic of sales and making money, he alluded to the possibility of monetizing through in-app transactions and native advertising.
In a blog post, IVP Partner Dennis Phelps outlined the reasons his firm took the lead on the latest funding round.
Phelps boasted that the company's hold on a young demographic is strong, even as he acknowledged that "it's no secret that Snapchat has yet to turn on its monetization engine."
He also made note of the company's L.A. location, and the founders' ambitions to become the region's long-awaited billion-dollar startup. For Spiegel's part, he told All Things Digital he's kept the company outside Silicon Valley to avoid the distraction that comes from being near social media competitors such as Instagram and Facebook. Spiegel co-founded the company with Bobby Murphy while the two were undergrads at Stanford.
The funding news comes during a period when the company has expanded its user base beyond the high schoolers and co-eds who first adopted the app en masse.
NYMag.com reported this month that the finance crowd on Wall Street had taken to Snapchat, using its disappearing-ink nature as a private and secure messaging platform.
And last week, the company released SnapKidz, a version of the app marketed at 13-year-olds and younger. SnapKidz allows tykes to take photos and add on captions or doodles but lacks messaging capabilities.