Lantana Deal A Blockbuster?
PROPERTY: Media complex may fetch over $278 million.
Monday, June 24, 2013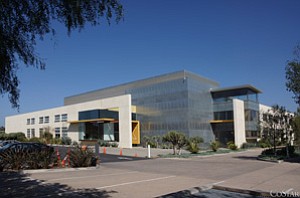 For the last two years, Santa Monica has been one of the strongest submarkets in the county as it benefits from the booming tech and entertainment industries. At 12.4 percent, it had the second-lowest first quarter vacancy rate in the county, according to Jones Lang LaSalle Inc. The average monthly asking rate in the quarter was easily the highest, at $4.72 a square foot.
Patrick Inglis, vice president in the downtown office of Jones Lang LaSalle, said investors consider the Westside the best market in Los Angeles. "It has the best exposure to growth industries – media, tech and entertainment – and it's an established market and is viewed as reasonably safe investment with reasonable upside. People are looking at L.A. as a good value."
Jamestown has 27 syndicated funds for quality properties and five opportunity funds for properties that need repositioning, according to its website. Among its 80-building portfolio are New York's 1 Times Square, a 100,000-square-foot office and retail building; 1250 Broadway in New York, a 770,000-square-foot office tower; and San Francisco's 799 Market St., a 143,000-square-foot office-retail building occupied by tech tenants such as Monster.com.
Its plans for the Santa Monica property are not clear.
Lionstone completed a lengthy capital improvement program after it acquired the campus, adding a café, tenant locker and shower facility, and landscaped outdoor space. It was planning to build a 1,500-foot-long wall along the Exposition perimeter to reduce the impacts of a coming Metro light-rail line.
Lionstone might have been motivated to sell the property if it achieved the return it sought. The Westside market – which has seen rental and sales rates rise over the last two years – is prime for the sale.
Earlier this year, Lionstone sold a 38,000-square-foot mixed-use building at 631 Wilshire Blvd. for $20 million to PacShore Partners.
Prev Next