Medical Scrub Startup Raises $2 Million
Tuesday, July 2, 2013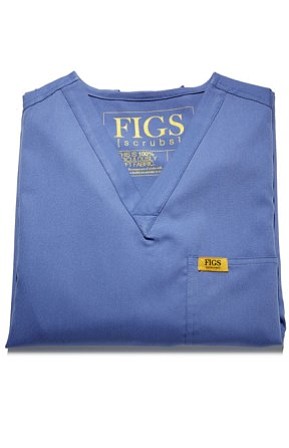 Figs, a Culver City startup that sells medical scrubs online, has gotten the attention of several tech investors.
The company announced Monday afternoon that it has raised $2 million in funding from Santa Monica's Karlin Ventures, Mohr Davidow Ventures in Menlo Park, Dave McClure's 500 Startups and shoe manufacturer Crocs.
The five-person company started less than a year ago to provide low-cost, fashionable scrubs to medical professionals. It currently offers basic shirts, pants and cargo pants for men and women, all priced below $30.
Trina Spear, the company's co-founder and president, said Figs will use the money to expand its line in the fall to include jackets, lab coats, scrub caps and other pieces.
Figs also has a philanthropic mission. For every set of scrubs sold, it donates a set to a health care provider working in a developing country.
For reprint and licensing requests for this article, CLICK HERE.