INTERNET: ZEFR EYES MORE DOUGH FROM YOUTUBE VIDEOS.
Film Clip Firm Grows Ad Role
Monday, January 21, 2013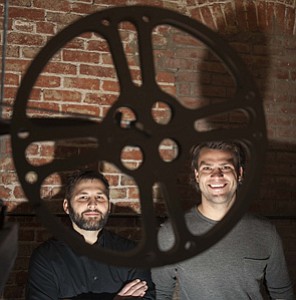 Zefr Inc. pulled off the nearly impossible two years ago by getting all the major Hollywood studios to stop being the bad guys who take down movie clips that fans post to YouTube.
Now, the Venice company is trying to do something that's even harder for tech companies: make more money.
To that end, it recently acquired Pipewave Inc., a Boston ad tech firm Zefr hopes will boost the effectiveness of its ads. Executives at Zefr said the move to beef up its ad technology is the next step for a company that's racking up more than 1 billion monthly views – for content it doesn't own.
Zefr gets access to popular clips through a simple pitch to the studios: instead of forcing YouTube users to remove clips of movies they've posted, keep them online and let Zefr put advertising on them. Zefr's technology scans the flood of new YouTube videos and discovers ones with copyrighted content. Then it attaches ads to them. Because the studios own the videos, they take the lion's share of the resulting ad revenue.
Like nearly all of the companies making money on YouTube, Zefr gives the video site's parent company, Google Inc., a cut of the ad sales. Zefr also takes a percentage, an amount executives didn't disclose. Company executives said Pipewave gives it better control of how the ads are presented.
"Google builds great tech but they can't build every feature that our partners are going to need," said Zefr co-founder Rich Raddon. "Pipewave brought a whole host of knowledge and info into the company to help our advertising be more precise."
Of particular interest was Pipewave's ability to track how well a video advertisement is doing with different demographics. For example, if a studio had prepared several different promos for a movie, each designed to appeal to a different age group, Pipewave can make sure the ads that are tracking the best with certain ages are routed to the right viewers.
As Zefr begins to ramp up the number of videos it licenses, with a planned expansion into TV shows and sports highlights, the company is positioning itself as a middleman for advertisers and content creators. It's a relationship Zach James, Zefr's co-founder and chief executive, likens to a popular and brand-friendly TV presenter.
"We're the Ryan Seacrest of tech. We just try to make the hits even more of a hit," James said. "A studio or advertiser gets more out of the experience with someone like us."
Prev Next