Australian Designers Help Myspace Get Its 'Sexy Back'
Wednesday, February 27, 2013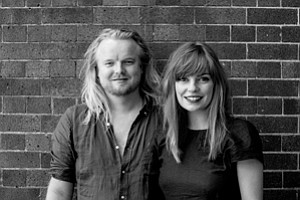 The company hopes that establishing an L.A. office will allow it to keep up a similar pace when working with Western Hemisphere clients. It has already signed on to work with a company to design a video-on-demand service in South America that is similar to Netflix.
Josephmark has worked closely with Myspace to replace the website's old look – largely crowded by banner advertisements and bright, customizable profile pages – with a simplified design.
The site now has a horizontal layout, which scrolls to the right as users browse their personalized streams of new songs or photos shared by friends. Some old Myspace features, including the "Top 8" friends feature and profile song, remain to pay homage to the website at the height of its popularity.
Currently the site is focused on music – musicians, their fans and general music listeners – though the plan is to expand to other creative communities such as photography.

Jessica Huddart, Josephmark's creative director, said the Josephmark team has integrated into Myspace easily and that the two have developed a strong partnership to develop the new site.

"Myspace has a very clear vision for what the site needs to be," she said. "We're genuinely excited about the future of Myspace, knowing what's still to come."
Prev Next