Spark Networks Finds Match on Westside
Thursday, February 21, 2013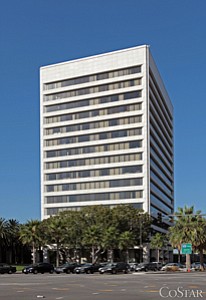 After spending years in Beverly Hills, Spark Networks is moving to the Westside.
The company, which operates a network of online dating sites, will relocate to a 16,000-square-foot office in West L.A. this spring.
The new Spark headquarters will occupy one floor of the Westwood Gateway complex at 11150 Santa Monica Blvd. The company, which is best known for Jewish dating site JDate.com, is vacating an office of a similar size at 8383 Wilshire Boulevard in Beverly Hills.
Greg Liberman, Spark's chief executive, said the company was looking to move to a more central location.
The new office at Westwood Gateway is just off the 405 Freeway and is close to the pools of tech talent that have formed in Santa Monica and its surrounding neighborhoods.
"From a recruiting perspective, being further west gives us access to that talent pool," Liberman said.
Dave Toomey and Brian Davies, principals at Cresa in Brentwood, represented Spark in the transaction.
Toomey said Spark liked the new office space because the entire company would be on one floor.
"It's a nice, new work environment," he said. "It allows them to accommodate their entire operations on a single floor. And they have their own floor, which has its benefits."
Although Spark did not add significant square feet with its new lease, the more open floor plan will give the company flexibility for growth.
Liberman said Spark currently employs about 75 people in Los Angeles. He added that the company is larger than it was a year ago and he expects it to continue to grow.