Streamys Make a Play for the Mainstream
Monday, February 18, 2013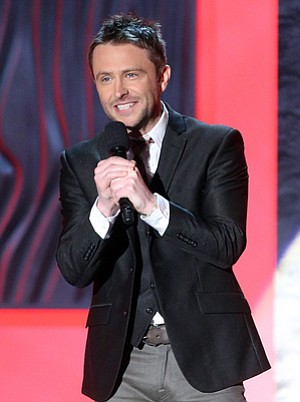 Professional TV Host and Podcaster Chris Hardwick opened up the Streamy Awards on Sunday with a plea to the entertainment companies:
Stop asking us to produce viral videos.
The "us" in this case were the legions of original content producers, on hand at the Palladium in Hollywood to attend the award show. It was the third annual show for the Streamy's, which hands out awards to the creators of online original content.
Hardwick's sentiment was in part an explanation to the larger Hollywood machinery that online original content creators aren't about "viral videos" – the kind of one-off video hit that taps into the cultural zeitgeist for a fleeting moment, gains millions of views and then disappears as if it never happened.
Rather, the Web series that were honored are continually produced, serialized shows that often tell a cohesive story. Not cat videos and laughing babies.
To wit, some of the biggest winners at the Streamy's were shows that had higher level production value and actors known outside the online world. "Burning Love," a Web series starring Ken Marino (formerly of MTV's "The State"), took home Best Comedy Series and Best Ensemble Cast. Marino won for Best Male Performance.
"Burning Love" is a straight-up parody of dating shows like "The Bachelor."
The award for Best Drama as well as Best Action or Sci-Fi series went to "Halo 4: Forward Unto Dawn." The series which is based on the popular Halo franchise for Xbox, takes place in the video game's fictional universe. It's produced by Xbox maker Microsoft Corp. and distributed by West Hollywood online video studio Machinima.
There were plenty of winners and nominees whose series were more aligned with the lo-fi, webcam aesthetic that's defined online video hits. "The Lizzie Bennet Diaries," a series inspired by Jane Austen novels and told in a video-blogging style, won Best Comedy Writing. "DailyGrace," a one-person comedy series starring Grace Helbig, won Best First-Person series.
And if Hardwick's comments at the show's beginning indicated any sort of rift between mainstream Hollywood and the online video universe, it wasn't reflected by the Streamy's lineup.
The awards show featured a mix of mainstream celebrities, such as rapper Vanilla Ice and Larry King (who's dabbled in online video series himself) paired with online video stars who aren't widely known outside that world.
During the commercial breaks, promotions for two of the award show's sponsors, Machinima and Culver City's Maker Studios, played on large video screens. Both of those channels, though technically independent, have received large investments from the movie studios. Perhaps it's a sign that as the online video industry continues to grow, the distance to Hollywood will soon disappear.