Shoo-In
Honest Co. Chief Executive Brian Lee doubled up on duties by stepping back into the top position at ShoeDazzle.
Monday, February 11, 2013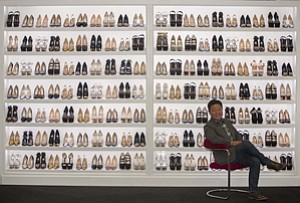 What led you to start LegalZoom?
One day one of my partners wanted me to form a corporation for one of our clients. And it took me all but 15 minutes to do. The charge to that client was north of $2,000. The partner told me that was our standard fee for forming a corporation. I started thinking with Brian Liu that especially with the growth of the Internet, there had to be a way that you could automate this process and really harness the power of technology to bring affordable services online to the consumer.
Why did you decide that you needed Robert Shapiro to help with LegalZoom?
A lot has changed in 12 years. But back then people were, like, "I don't want to give my credit card number to a company I've never heard of." With LegalZoom, we're asking for a lot of personal information. The No. 1 factor for LegalZoom at the beginning was trust. So we thought, OK, let's bring in a celebrity attorney that everyone at least recognizes and knows he's a very great attorney. At the top of that list was Robert Shapiro.
How'd you get in touch with him?
We asked everyone we knew if they knew Robert Shapiro. We didn't have as strong of a network back then and no one we knew knew him.
So what'd you do?
So I called 411 and asked for Robert Shapiro the attorney in Century City. I got this phone number and it was about 10 o'clock at night. I didn't know he was a workaholic back then. I called this number and I had my voice message written out. And he picked up the phone.
What did you do when he answered?
I said I was calling for Robert Shapiro. He said he was Robert Shapiro. I said, "Robert Shapiro the attorney? My name is Brian Lee and I have a business idea I'd like to run by you." His first words were, "I'm not interested."
What did you say then?
I asked, "How did you know you're not interested in me if you haven't heard me out?" He basically said, "You've got two minutes." In those two minutes I went off. I told him the whole idea. At the end of it he said, "You know I hear ideas all the time but I really like this one. I've been thinking of something similar. Why don't you call at a normal hour and we'll have a lunch meeting."