TED Conference Leaves Long Beach for Vancouver
Monday, February 4, 2013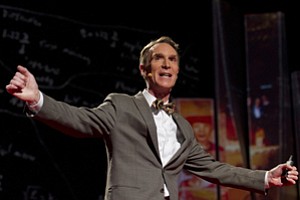 The TED Conference announced Monday that it is moving from Long Beach to Vancouver next year.
The Technology, Entertainment and Design conference, which calls itself a gathering for "the world's leading thinkers and doers" has been staged at the Long Beach Performing Arts Center since 2009. This year's late February conference will remain in Long Beach.
The TEDActive event, which takes place simultaneously with TED, will also move next year from Palm Springs to Whistler, British Columbia.
TED will host its main event from the Vancouver Conference Centre for two years, with the option to continue for future conferences.
TED Curator Chris Anderson said the move reflects the conference's global focus while maintaining a West Coast location.
"We thought hard about how to make the 30th-anniversary TED conference truly memorable, and the Vancouver region offers the perfect setting for us," he said in a statement. "The city happens to be home to TED's conference operations team, and going there is always an inspiration."
Anderson also thanked the cities of Long Beach and Palm Springs for their commitment to TED during the last five years, calling their conference venues "amazing facilities for conference and connection."
TED began in 1984 in Monterey. The conferences have become popular among technology dignitaries over the years.