DIY Startup Shoots for the Moon
Thursday, April 25, 2013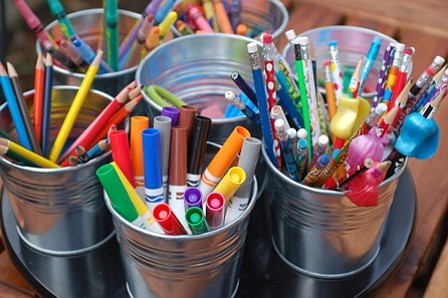 Many children of the 1980s spent their formative years with spunky TV character Punky Brewster. Now children of the 2010s can do the same.
Soleil Moon Frye – the former actress best known for playing Brewster – has launched e-commerce and content startup Moonfrye targeted at parents and their kids. And the company has raised $2.5 million in funding led by Century City venture capital firm GRP Partners. Other investors include Greycroft Partners in Santa Monica and Google Ventures.
As an adult, Frye transitioned from actress to entrepreneur. Her first business was eco-friendly children's clothing store The Little Seed. About two years ago, Frye started blog and online parenting community Moonfrye.com.
For Moonfrye, she partnered with Kara Nortman, a former IAC executive who headed the consumer-fronting businesses at IAC-owned Citygrid Media. The co-founders plan on integrating the audience already established at Moonfrye.com into the new startup.
Moonfrye has yet to launch a product and is being tight-lipped about what it will do. But Frye, the company's chief creative officer, said the startup will launch an app in late summer focused on the do-it-yourself and crafting spaces. She said Moonfrye will eventually combine content with e-commerce.
"We are both families that love to craft with our little ones," she said. "It's such an immersive, wonderful experience with your kids. We want to bring that forward with the app."
The DIY space has become popular in recent years with the advent of e-commerce shop Etsy and social network Pinterest, which both promote crafting projects. It's likely that Moonfrye will resemble Silicon Valley startup Brit+Co., a how-to website for crafts that also sells kits for completing projects at home, but with a focus on kids.
Frye and Nortman have been testing ideas for the last six months. They will use the funding to develop the app and scale their 10-person Mid-Wilshire startup.

"We're really building out this company within the L.A. ecosystem but also bringing the best of Silicon Valley to participate as well," Nortman, Moonfrye's chief executive, said. "We're tapping into creativity but bringing it together with technology."