Tighter Focus
Video sites tap niches to take aim at YouTube
Monday, May 28, 2012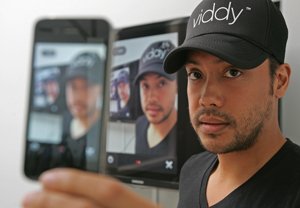 "You're walking in against a dozen other new great platforms and concepts," he said.
Two more companies operating in the space include Outlisten and Vloggo.
Santa Monica's Outlisten is a crowd-sourced, concert video-focused startup that allows people to sync multiple videos via patented WAV technology. Westwood's Vloggo encourages people to upload and share 60-second video posts, or "vlogs."
"Social video is hot," said Andy Sternberg, chief strategy officer at Adler Integrated, a social media marketing agency in West Los Angeles. "People are more connected than ever and are growing more comfortable with capturing and sharing moments with smartphones."
Chill co-founder Brian Norgard said the problem is a saturation of video.
"Everyone loves video, but the problem is: What should I pay attention to?" he said.
He hopes people will use his service to share and find videos, and is focused on building a community of users before worrying about income. Selling a company at age 25 can help him take his time. In 2006, New York media giant News Corp. bought his real-time news aggregation site Newroo for more than $10 million.
"People define themselves today by the sharing of digital media. If you build a great product, people will come."
More people may be coming for Viddy. A new partnership with Menlo Park-based Facebook Inc. will allow Viddy's content to be shared and published through Facebook's new time-line application.
"It's a big opportunity to continue to expand our user base," O'Brien said. "We make it easy to share video, but we make video worth sharing."
Prev Next