Fitness Service Gets Heavyweight Partner
Healthcare & Biotech FitOrbit pulls in support and funding from insurer WellPoint.
Monday, May 28, 2012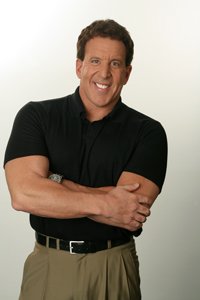 Fitness guru Jake Steinfeld has scored a significant new corporate partner for his FitOrbit subscription service, which provides people online access to a personal trainer and other fitness and nutrition resources.
Health insurer WellPoint Inc. last week announced a strategic relationship with FitOrbit Inc., part of Brentwood-based Body by Jake Global LLC. WellPoint, the Indianapolis parent of Anthem Blue Cross, not only will offer the service to members but also made an undisclosed investment in the company.
FitOrbit matches its members with their choice of more than 250 affiliated trainers. Clients fill out an online questionnaire about fitness goals and health, and they are provided a selection of potential trainers to provide exercise and nutrition plans, coaching and support via e-mail.
Ken Goulet, chief executive of WellPoint's commercial business unit, said the company has been scouting sophisticated online health and wellness services for its corporate clients to offer their employees on a fully or partially subsidized basis.
"FitOrbit offers us capabilities – especially that human touch by a human trainer – that we need to be competitive in the market," said Goulet. WellPoint is scheduled to begin test marketing the service in Southern California and Georgia this summer.
Steinfeld – a trainer, TV fitness host and actor known for his own line of exercise equipment – said his trainers have been taught how to coach clients via e-mail.
"I'm not a tech guy, but it's been a dream since the mid-'80s for me to try and reach a massive audience personally," he said. "On TV I can talk to you, but you really can't talk back. On the Internet you can connect anyone, anywhere to a real live trainer you can interact with."
FitOrbit members receive links to online videos showing them how to perform various exercises but currently can't upload videos of their own workouts to their trainer for critique. However, that is a feature Steinfeld would like to add.
FitOrbit was founded in 2009 and went live the following year. It recently signed up Carlsbad weight loss and nutrition company Jenny Craig Inc., which plans to offer the service to its clients. The company also has partnerships with celebrity trainers such as Jackie Warner, offering trainers who coach in her style.
Early FitOrbit investors include Spark Capital of Boston and Polar Capital of Toronto. Individuals without any affiliation can sign up by themselves at a cost of $10 a week.
Prev Next