Small Biz Finally Gets Some Credit From Banks
Monday, November 29, 2010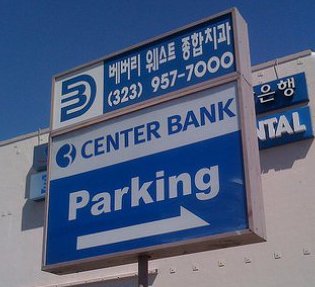 For the first time since the financial crisis, small-business lending is on the rise in Los Angeles.
The number of loans backed by the U.S. Small Business Administration that were made to local companies in the last fiscal year rose 26 percent to 2,201, according to data recently released by the agency. The dollar value jumped 58 percent to nearly $1.1 billion.
The rise in lending in the fiscal year ended Sept. 30 reverses two years of steady and substantial decline, giving hope to business owners who have been frustrated by the tight credit markets.
"It's nice to see SBA lending up. It is the one bright spot in the problems that small business has had in getting access to capital," said industry analyst Bob Coleman, who runs Coleman Report, an independent publication examining small-business lending.
The gains have come from a variety of lending institutions. Giant financial supermarket JPMorgan Chase & Co., community institution Center Financial Corp. and credit union Premier America each more than quadrupled its local SBA loan volume this past year.
Through the standard 7(a) program, the popular option for new and existing companies looking to finance normal operations or expansion, the SBA will repay the lender up to 90 percent of the loan value if the borrower defaults. The average 7(a) loan in Los Angeles County last year was $484,000.
Full blown recovery?
Even so, some banks remain hesitant to return to prerecession lending volumes. Bank of America Corp., the largest SBA lender in Los Angeles just a few years ago, all but dropped out of SBA lending and originated just 10 local SBA loans during the past year, less than half the previous year's total and down 99 percent from recent highs.
But with the economy showing signs of stabilizing and recently passed small-business legislation aiding lenders, some advocates see this year's gains as the start of a full-blown recovery in small-business lending.
"The tightening of loan standards and the demand for loans had really separated between 2007 and 2009," said SBA spokesman Patrick Morris. "Now, they're coming back into sync."
Community banks, in particular, have been behind some of largest increases. SBA lending at community banks headquartered in Los Angeles County jumped 85 percent over the past year.
"Community banks have stepped up," Coleman said.
For Center, the improving economy presented an opportunity to get back to its bread and butter, SBA lending, which had been mostly put on hold for the past few years. Jason Kim, Center's chief credit officer, said the bank intentionally slowed lending until it was confident of having identified the bulk of the problems in its loan portfolio.
For reprint and licensing requests for this article, CLICK HERE.
Prev Next