Doctor Makes Name With Skin-Deep Success
SPECIAL SECTION: Healthcare
Monday, November 1, 2010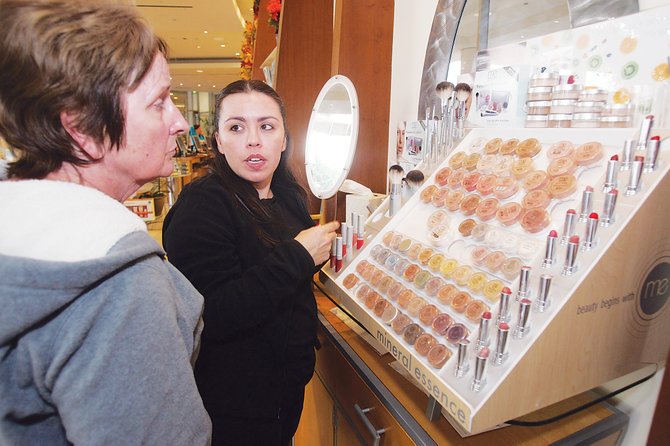 What's taken for granted these days in skin treatments says a lot about the impact Dr. Howard Murad has had on dermatology.
Twenty years ago, colleagues raised their eyebrows and patients were filled with doubts when he promoted the use of alpha hydroxyl acids to reduce wrinkles and acne.
"They'd say, 'I'm not putting acid on my skin,' when actually the prescription Retin-A they were using was much harsher," recalled Murad, who eventually won over skeptics.
Today, the chemical is a first-line treatment for troubled skin, and the UCLA dermatology professor has become such a seminal figure in modern-day skin care that it wouldn't be inappropriate to label him the godfather of it all.
His El Segundo-based Murad Inc. literally created what is referred to in the trade as "Dr.-branded" treatments – that is, science-based products backed by identifiable doctors.
"Every doctor wants to have their own namesake line these days, and he was a pioneer of that," said Elise Minton, executive beauty editor for New Beauty magazine.
The company now offers 90 over-the-counter products spread across 13 lines targeting aging, sensitive skin, and other facial and body skin conditions. They are sold in retail stores and salons in 47 counties. A "professional" 45-product line, which doesn't require prescriptions, is used in doctors' offices and medical spas.
The private company doesn't release revenue.
Murad became a household name as the author of several best-selling skin care books, and as an early adopter of 30-minute infomercials featuring endorsements by celebrities and athletes.
As he enters his 70s, Murad has resisted the temptation to take his company public or accept buyout offers from private equity or competitors. He said that he has grown his company largely from cash flow and the occasional bank loan.
"It makes me happy to be able to grow this company and use it to contribute to society the way I want," said Murad, who is an active philanthropist. Having to answer to other investors "wouldn't be as much fun."
Murad employs roughly 300 people in Los Angeles County and maintains a quirky family-owned culture with several family members in leadership roles. The company continues to develop products in-house, and uses local contractors to manufacture and package products. The research staff is even known to employ Craigslist to recruit area residents for clinical studies.
The doctor's latest big push is an integrative medicine program called Inclusive Health. Murad, who sells a line of dietary supplements, preaches that skin health can be improved through hydration, diet, and protecting the skin from environmental damage caused by the sun and other irritants.
He promotes the plan with a new book called "The Water Secret," and offers a training program to health professionals. He also has begun partnering with hospitals and other health facilities to open branded Inclusive Health Spas. He opened a model spa on the ground floor of the company's Rosecrans Avenue headquarters, and three hospitals in the Midwest have opened health spas based on his principles.
"I like to think I'm a trend-setter, and in some ways a futurist," said Murad, an Iraqi native who immigrated to the United States with his family after World War II. "Over the years, products we make tend to be years ahead of what others are doing."
Murad Inc.
El Segundo
Founded: 1989
Focus: Skin care and integrative medicine
Lead Product: Family of more than 100 topical treatments and dietary supplements