Primary Issue
Business looks to open races to moderate candidates
Monday, May 3, 2010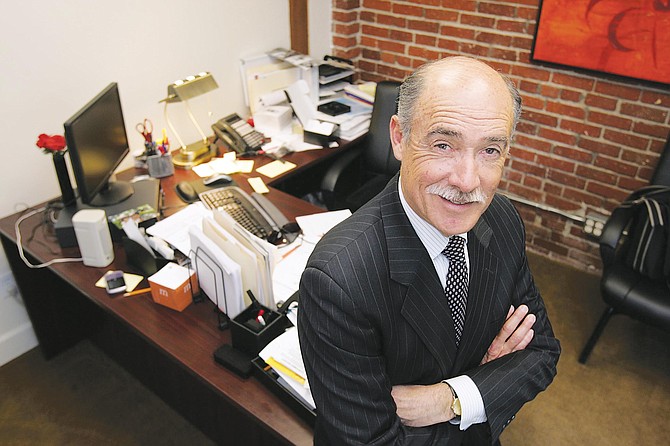 For years, businesses have been watching Sacramento's political gridlock and antibusiness legislation with increasing alarm. But now, many business groups think that passage of Proposition 14, an initiative to create open primaries, would be a crucial step in solving the problem.
Supporters believe the June ballot measure would make the state more business-friendly by creating a warmer climate for moderate candidates – the kind who would favor job creation above ideology.
Proposition 14 would change the way the state conducts primary elections for congressional, legislative and statewide offices. Instead of having voters in each political party choose their candidates in primary elections, voters could pull the lever for anyone in the entire field of candidates regardless of party affiliation. The top two vote-getters in the primary election would face each other in the general election.
The vast majority of business groups in the state and in Los Angeles County, including the Los Angeles Area Chamber of Commerce, strongly support the proposition, saying that open primaries would result in more centrist candidates, and presumably more business-friendly ones, getting elected to the Legislature.
"We need more pragmatists and fewer ideologues in Sacramento," said David Fleming, founding chairman of the Los Angeles County Business Federation, also known as BizFed, which consists of 72 business organizations representing more than 110,000 businesses in the county.
"Open primaries would do a tremendous amount for the business climate: Pragmatists realize that economic development helps everybody," said Fleming, who is also of counsel at downtown L.A. corporate law firm Latham & Watkins LLP. "We would get far more economic development under an open primary system than with what we have today: the far left with their unions and the far right, which votes against almost everything."
Of course, not all businesses agree.
A handful of chambers of commerce in southeastern Los Angeles County oppose Proposition 14, saying that it would restrict choices in general elections, when more people cast ballots.
"It would give voters less choice if they only had two Democrats or two Republicans to choose from in a general election," said Renee White-Stoeckle, chair of the Regional Chamber Alliance, which consists of the chambers of La Mirada, Norwalk, Pico Rivera, Santa Fe Springs and Whittier.
For example, White-Stoeckle said that the open primary system, in certain districts that are Democratic Party strongholds, may result in two candidates who are unfriendly to business as the only choices in a general election.
For reprint and licensing requests for this article, CLICK HERE.
Prev Next